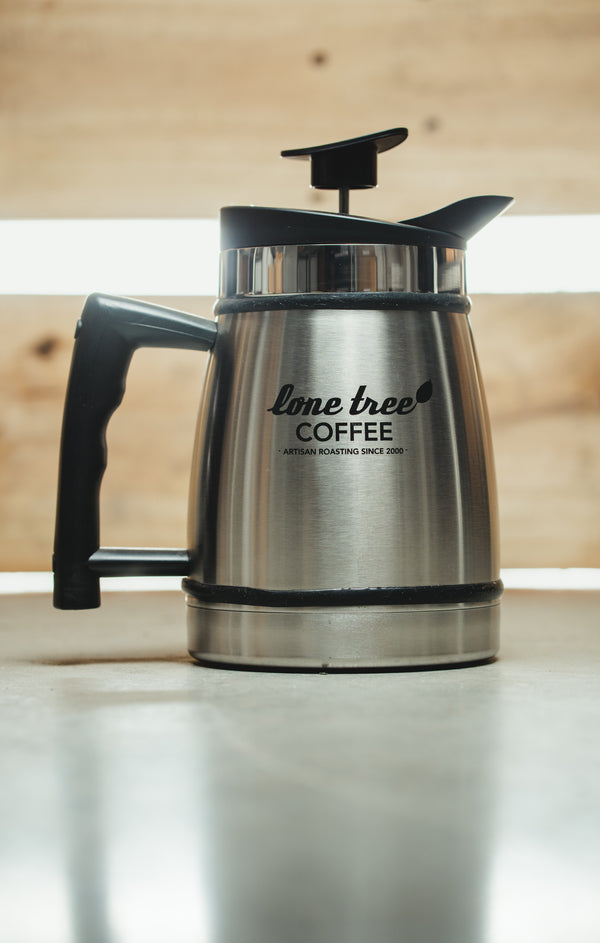 Table Top Stainless Steel French Press 32oz
This much loved French Press by Planetary Designs is double-walled 18/8 stainless steel and vacuum-sealed for optimum heat retention.  
The plunger mechanism is much simpler than a standard press and provides the best seal keeping the grounds out of your coffee.
This press is a personal favourite because it provides the luxury of a French Press, is durable, portable and consistently yields a high caliber brew!


" What a way to start your day. Love my Lone Tree coffee. Always fresh!! "