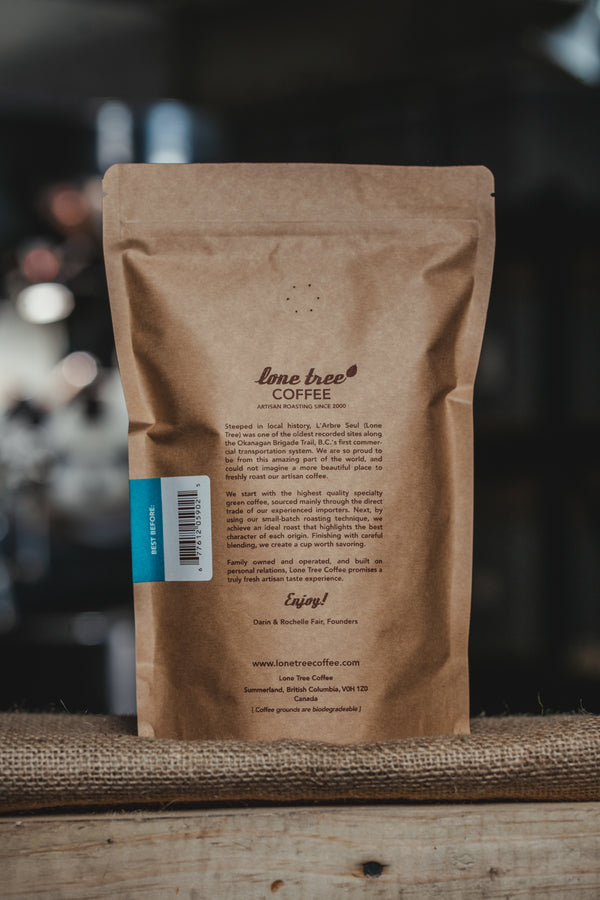 Sail through your day with this smooth, slightly bright blend, with a medium to full body finish. It is sure to conjure images of the vibrant sails that billow in the warm Okanagan Lake breezes on long summer days.
ROAST: MEDIUM-DARK
ORIGINS: GUATEMALA, COSTA RICA & BRAZIL
* FREE SHIPPING ON COFFEE ORDERS $75+
" What a way to start your day. Love my Lone Tree coffee. Always fresh!! "