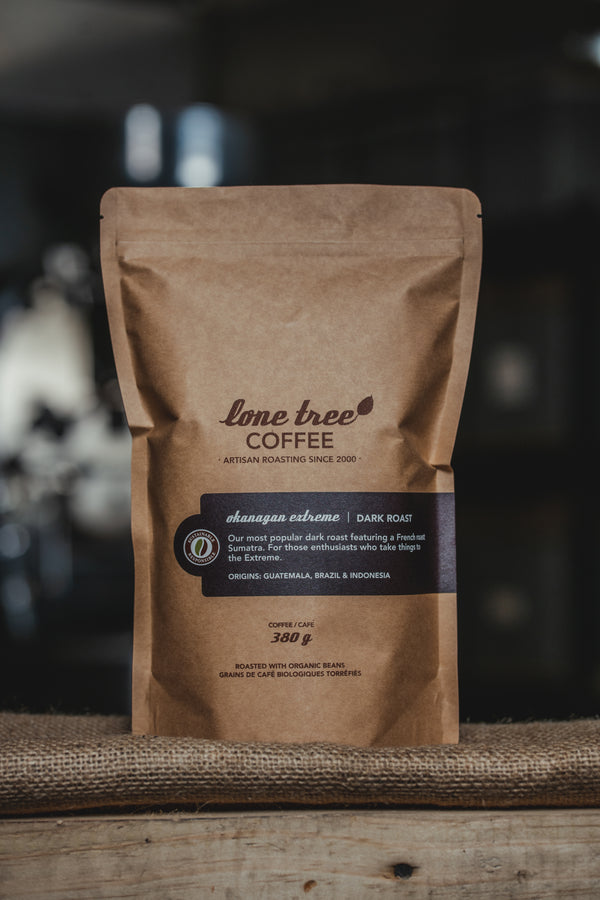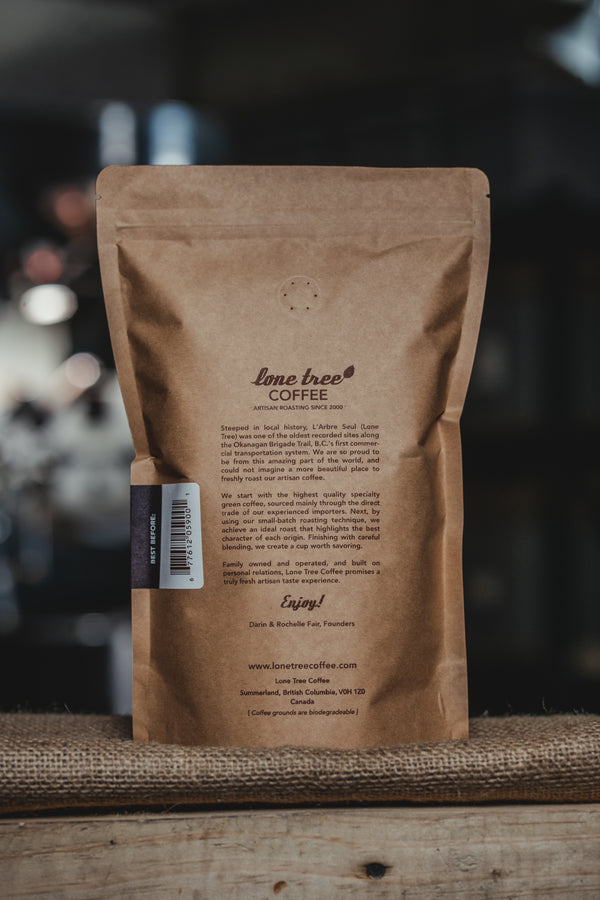 Our most popular dark roast, featuring a French roast Sumatra.  Named after the beautiful Okanagan Valley we call home, a popular Canadian vacation destination for the outdoor enthusiast.

For those enthusiasts who take things to the Extreme.
ROAST: DARK
ORIGINS: BRAZIL, GUATEMALA & INDONESIA

* FREE SHIPPING ON COFFEE ORDERS $75+
" What a way to start your day. Love my Lone Tree coffee. Always fresh!! "