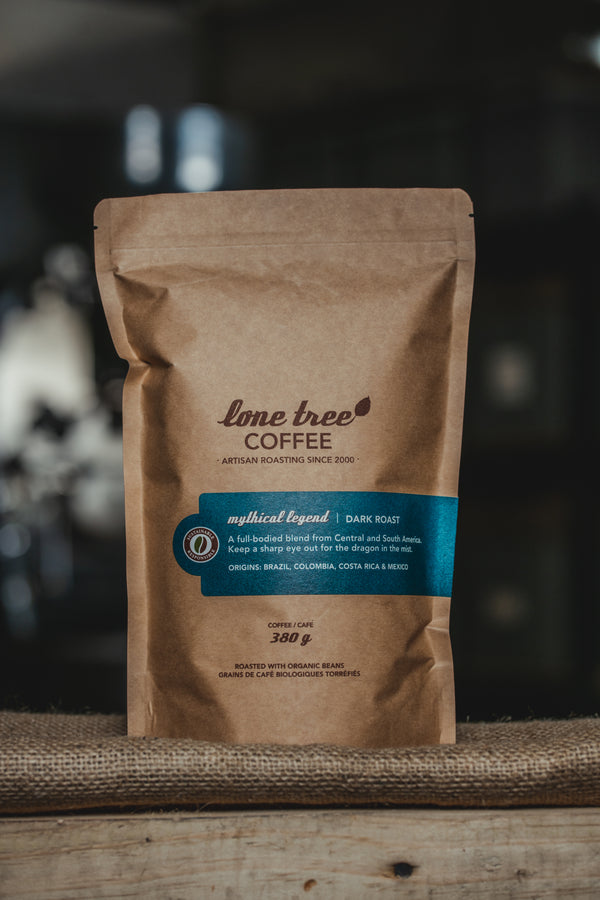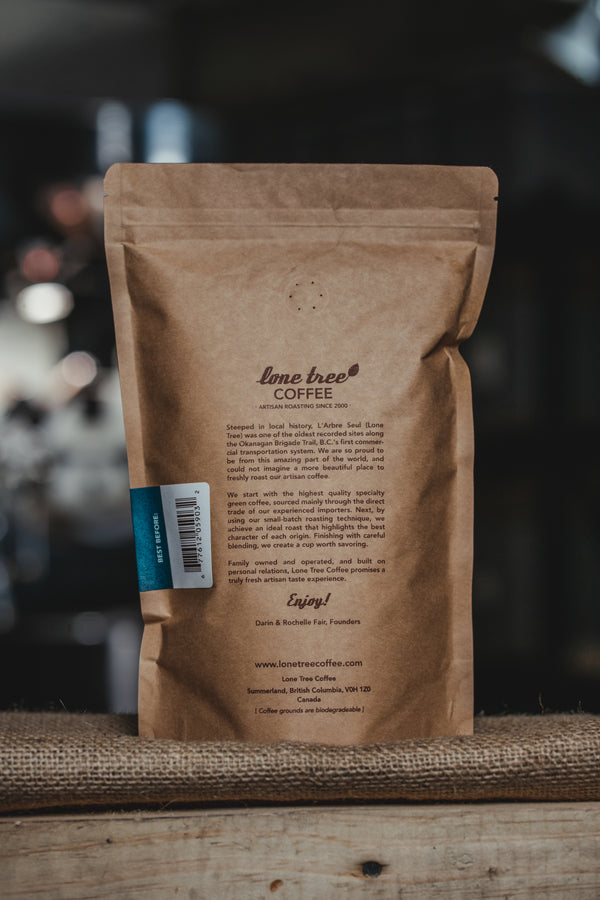 This full-bodied blend from Central and South America is gaining popularity with dark roast aficionados. This blend acquired it's name from an old legend that the depths of Okanagan Lake is home to a dragon like creature named Ogopogo.
Keep a sharp eye out for the dragon in the mist.
ROAST: DARK
ORIGINS: BRAZIL, COLOMBIA, COSTA RICA & MEXICO

* FREE SHIPPING ON COFFEE ORDERS $75+
" What a way to start your day. Love my Lone Tree coffee. Always fresh!! "