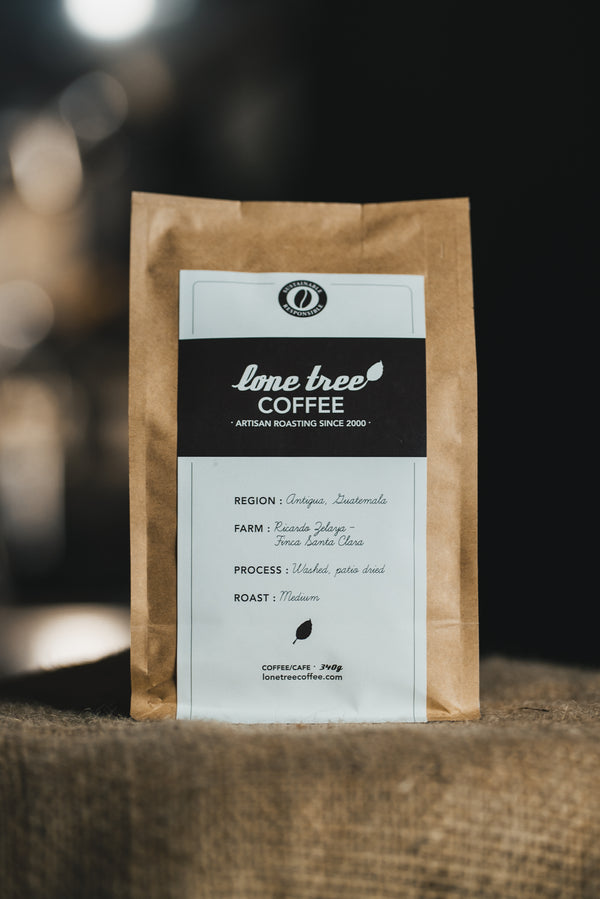 Guatemala Santa Clara Estate
We like to feature a single origin estate coffee that we feel is special.   The Guatemala Antigua Santa Clara is on this list, located on the southern slopes of the Antigua Valley in some of the world's richest volcanic soil.  Preservation of this plantation's natural condition is a priority for the owners, the renowned Zelaya family.  The farm is also under a very strict control of shade allowing the coffee trees to receive the exact amount of sunshine to produce exquisite coffee.  The hand picked fruit is processed and washed and then patiently sun dried for days on patios.   
ROAST: MEDIUM
ORIGIN: GUATEMALA ANTIGUA SANTA CLARA 

* FREE SHIPPING ON COFFEE ORDERS $75+
" What a way to start your day. Love my Lone Tree coffee. Always fresh!! "