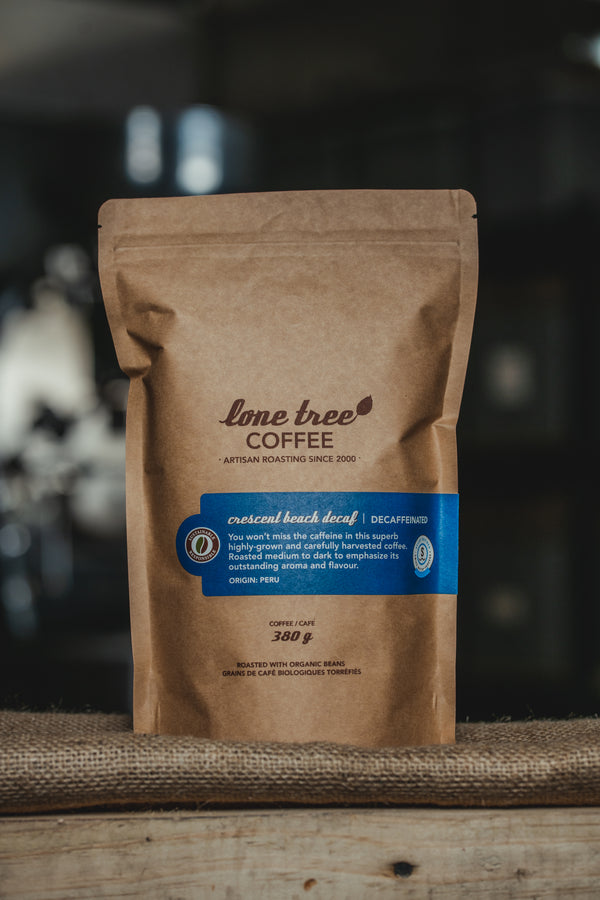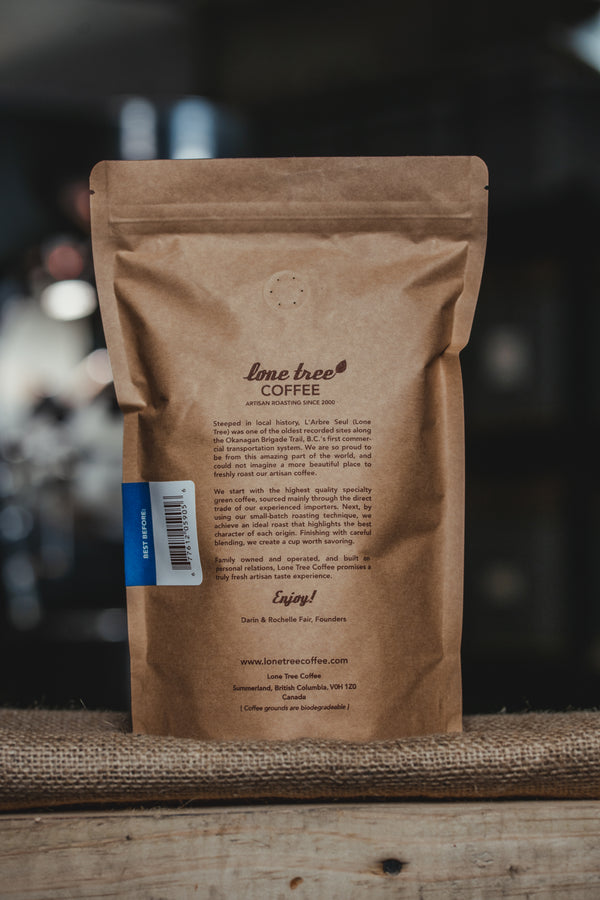 Crescent Beach Decaf Coffee
Swiss Water Decaffeinated - you won't miss the caffeine in this superb highly-grown and carefully harvested coffee. Roasted medium to dark to emphasize it's outstanding aroma and flavour.

ROAST: MEDIUM-DARK
At Swiss Water Decaffeinated Coffee Company, water from the coast mountains of British Columbia is used to gently remove the caffeine until the coffee beans are 99.9% caffeine-free, while maintaining the bean's distinctive origin and  flavor characteristics.  When you see this logo you can be sure that no chemicals were used to remove the caffeine from the coffee.
Trade-marks of Swiss Water Decaffeinated Coffee Company Inc., used under license by lone tree coffee.
* FREE SHIPPING ON COFFEE ORDERS $75+ 
" What a way to start your day. Love my Lone Tree coffee. Always fresh!! "