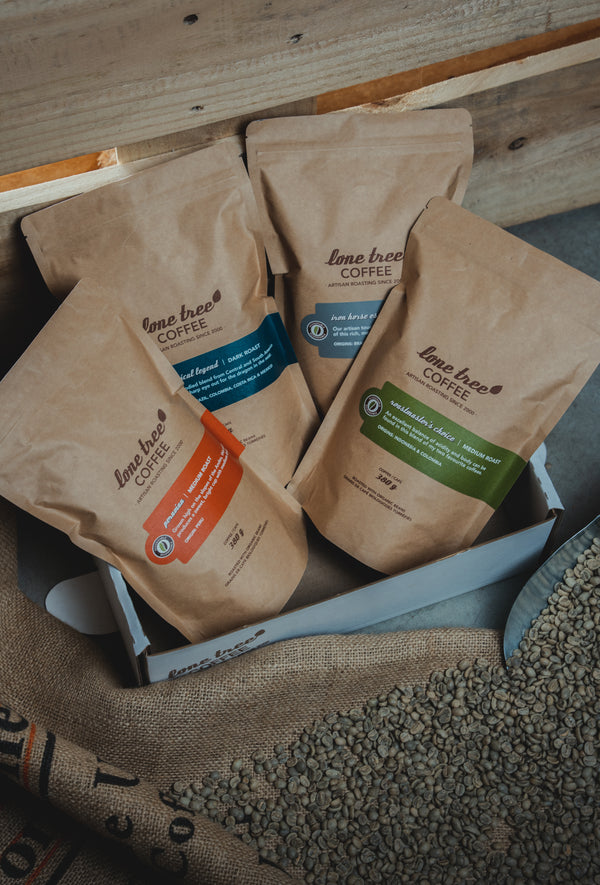 3 Month Coffee Subscription
Don't leave your coffee supply to chance... Guaranteed Fresh Artisan Roasted coffee for the next 3 months.   
Prepurchase a 3 month supply (12 bags). We will send you one mailer (of 4 bags) for 3 consecutive months. 
" What a way to start your day. Love my Lone Tree coffee. Always fresh!! "